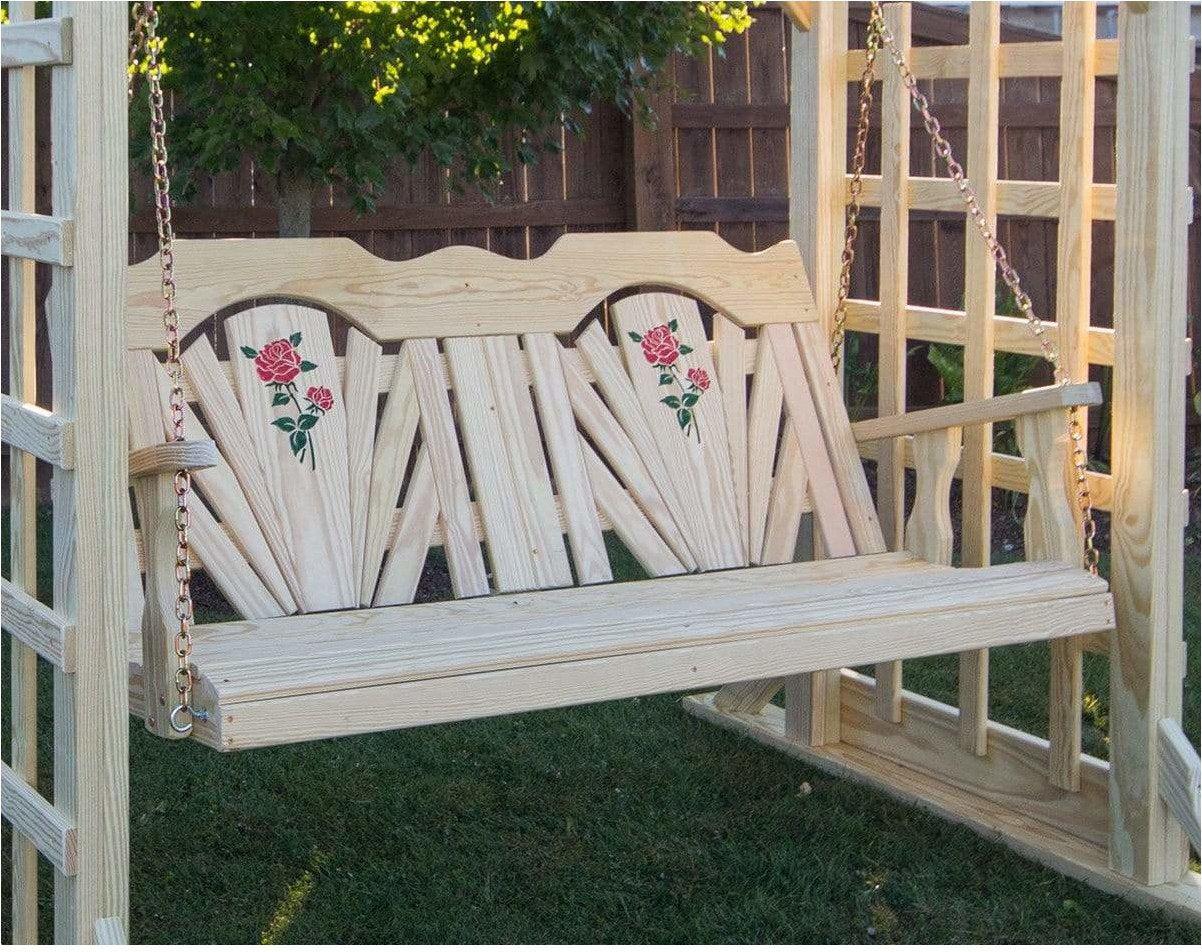 Creekvine Designs 53" Treated Pine Fanback Swing with Rose Design
✓ Free Shipping (Lower 48)
✓ Manufacturer Warranty
✓ Satisfaction 100% Guaranteed
✓ Made in the USA
✓ Have a question? Chat below👇, Call 833-278-7842
Hi Is the swing durable and how much weight dose it hold. We have termites problems is this suitable for your weather. hanging hooks and clamps need for the swing if yes do you carry them what is the price

Yes, the swing is very durable and will last for many years. The weight it will hold depends on how the swing is hung. It will hold a lot of weight if the swing is hung properly.

This swing is rot resistant. I would see about applying a solution to the swing to protect it against termites.These solutions are available at most home and garden supply stores.

Yes, this swing is suitable for the outdoor weather.

You will need to purchase the hanging hooks and clamps separately. We do not carry them.