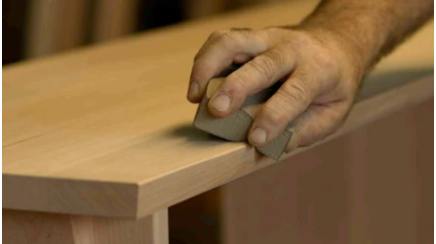 What is Rustic Furniture?
Enjoy a seamless relaxation with your furniture all year round with our Rustic Furniture design. We have a variety of home furniture that will suit your every need for your living space at a reasonable price.
Here at Rustic Furniture Marketplace, we can help you personalize your home with various designs and themes that you can choose from. From classic to rustic to contemporary decor.  Name it, and we can personalize it for you. We have variations of vetted collections of rustic furniture from the best crafters in the United States. This collection includes: Amish, rustic, log, barn wood, and reclaimed wood furniture.
What is Rustic Furniture?
Rustic furniture is a manually handcrafted style that showcases the beauty and intensity of the furniture's natural beauty. It has natural wood materials, sometimes live edges that were carefully crafted to give you a farmhouse or old classic, earthy elements to feel towards the furniture. 
When we say rustic, it emphasizes the wood's natural elements. The wood was carefully crafted or distressed to preserve its natural structure from the color to the unique holes and knots, giving the furniture its natural beauty and style.
This type of look is very versatile. They can work exactly where you want to put them because they can work to just any type of interior. 
What are the advantages of having rustic furniture?
Rustic types of Furniture are wooden household, lawn, patio, and garden furniture. They are hand-crafted into perfection to achieve their natural look. Some furniture is made of wood slab or logs it is what we call Live edge. We constructed the furniture using wood's natural state to helps the wood retain its character and natural beauty from the wood it was made from.
There are advantages of using wood furniture like:
Durability 
Wood furniture is one of the best types of furniture. Aside from being a classical look, rustic furniture is durable. The wood material that we are using is the type of wood that has a natural resistance to decay, insects, and rot. 
Since rustic furniture is made with hardwood, tabletops, shelves, and even garden furniture, it was constructed with a sturdy base and will surely last long for years. Unlike cheaper materials like firewood, plywoods, and particle boards, hardwood can maintain its strength over the decade and pass on from generation to generation. 
Easy to clean
Wooden furniture is vulnerable to water. This the main reason why bathing your furniture with water is not necessary. Your furniture will look new and clean again by cleaning your furniture using commercial lemon oil or your DIY polish.
Low maintenance
Wood is one of the most robust building materials. It may continue to look good even for decades and can pass on through generations with proper care and maintenance. It has low maintenance; unlike if you used metal, you have to maintain it with paint to prevent it from being oxidized. On the other hand, hardwood is excellent for indoor and outdoor, plus there is no need to maintain it with any other substance. By just keeping it clean, it will indeed look new and fresh. 
Why choose Rustic Furniture?
Rustic furniture is perfect for any of your furniture needs; whether you are looking for home decor, dining, bedroom, living room, or any room of the house, there is a piece of perfect furniture that will suit your needs. 
The good thing about rustic furniture is that it is almost always in fashion. Whether you have ample space or a small space, having kind furniture will surely bring warmth and natural elements that will make your home look comfortable yet bring you a sophisticated aura and be paired with interiors' varieties. 
Here are some of the reasons why you should go rustic:
Creates a fresh-look environment
Since rustic furniture has the warmth of natural elements like earthy tones, it has an inviting and warm sensation that gives your home the feel of comfort. Natural, earthy tones like black, beige, tan, cool gray have an attractive neutral color. Adding a piece of rustic provides additional warmth and cozy to your living space.
Add up the unique texture.
Rustic furniture is made with natural wood. The live-edges provides a uniques texture to any space. With its uniques knots, holes, and patterns, it will surely get your interior's centerpiece. When you have different textures in your room, it provides an inviting feel and a comfortable aura.
This is why the Rustic Furniture Marketplace made it easy for you. We are a one-stop-shop that provides any kind of furniture from the kitchen, dining, to living room up to your lawn, garden, and patio; we can have it all. We have varieties of designs that you may choose from. From ready to ship to the furniture that you can customize, we can help you. Contact us now so we can better assist you.