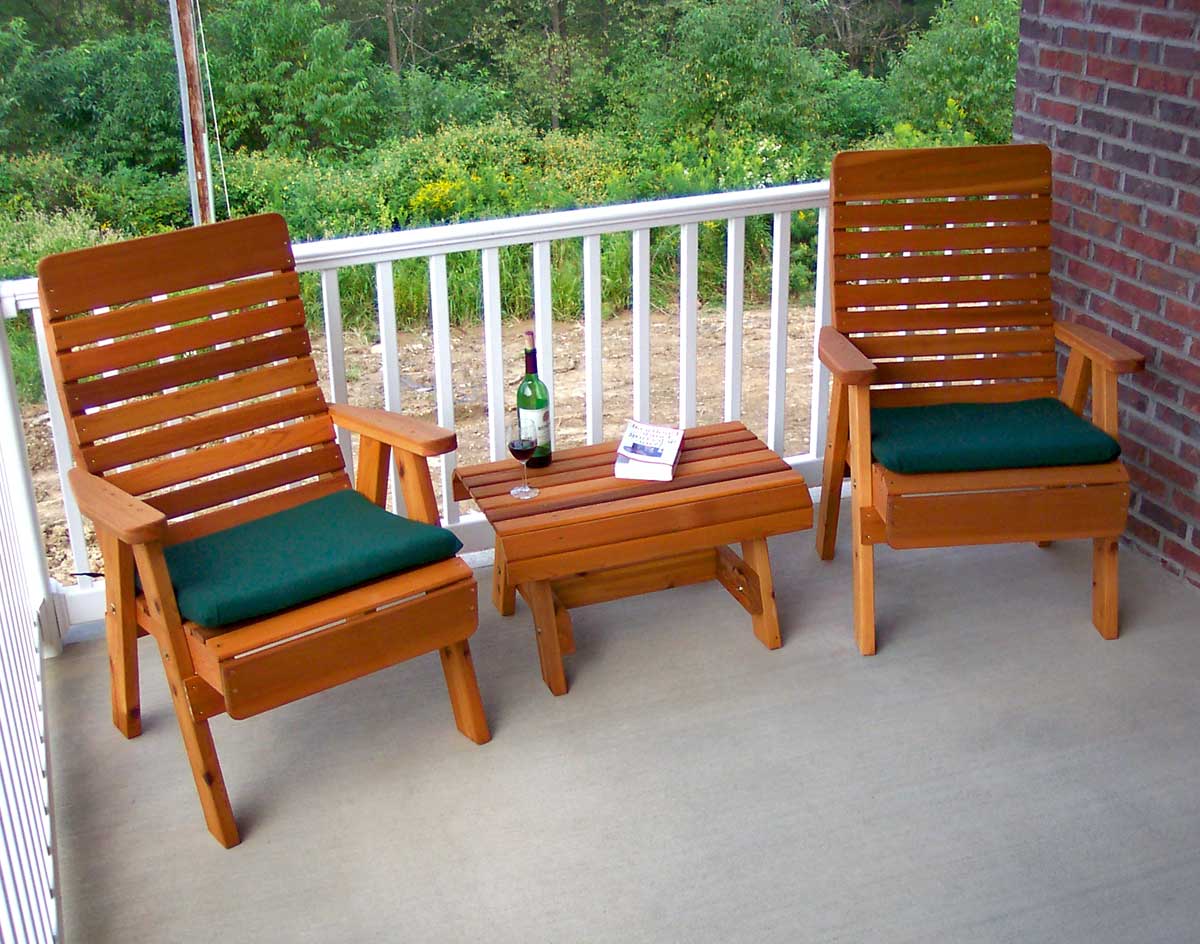 5 Reasons To Embrace Log Furniture in 2021
Given that The celebrated Leonardo Da Vinci knew what he was talking about when he wisely stated, "Simplicity is the ultimate sophistication". Log furniture can be cleverly sculpted to exemplify this enlightened stance.
Now when you think of log furniture, you often associate it with rustic décor, crude finishes, primitive style, and so on. And yet, this is a trend that seems to be coming back with a vengeance, albeit with a classy facelift. Log furniture is no longer relegated to homey cabins set in the middle of nowhere. Today, they are proudly displayed in many versatile abodes, as time-honored treasures in affluent country spaces, as avant-garde pieces of décor in stylish city boutiques, and as masterful centerpieces in superstar homes.
The Stars have gone Boho!
In truth, many of us would like that bohemian lifestyle for a gypsy feel with the freedom to experiment with spaces when you go "log furniture". It's truly a Queen-style "Bohemian Rhapsody" to the senses when the elegance of wood and art come together. Now then, quite a few celebrities would vouch for this classy head-turner of a style that never gets outdated. So we have embellishing factors like log-treaded stairways, similar to the one in Tommy Mottola's Aspen home, or the beams and paneling that came from recycled wood, as tasteful and refined as the one in Carole King's Idaho lodge.
Irfan Khan famously said of his gorgeous abode, "When you enter the house from the noise outside, I want that it changes your mindset. It brings you in". Irfan Khan was a noteworthy Bollywood actor and one of the few to make a successful crossover to Hollywood. His Rustic home on Madh Island is a boat ride away from Mumbai's mainland. With a central piece that calls to the eye, you will find hanging from a log beam a bohemian style jhoola or swing, Irfan has said, "The jhoola is a must," Sadly he passed away last year at the age of 53 due to a colon infection. 
Now for the basics, there are arguably several practical advantages to using log furniture. Here are 5 reasons to embrace this spruced-up trend. 
1. Log furniture is sustainable, high-vibe, and environment friendly
Going Green!! First and foremost the wood element is a great Fengshui choice if you want to raise your vibe and status quo. Back in the day, we called to the ancients of alchemy to bless our homestead with all the elements. These days most of the elements are already visibly prominent in our homes. So, when you choose a log or wood element, it represents many wonderful virtues. Wood signifies vitality, growth, and kindness alongside the grounding balance of the earth element. The energy of wood is also related to versatility and empathy. 
Practically speaking, stainless steel sure makes for good-looking furniture, it offers little potential for sustainability. On the other hand, you can rest assured that the log furniture you acquire is sourced from environment-friendly methods. In fact, with Gaia going green this means that a growing number of logwood craftsmen have become more responsible toward mother nature. They are keen to insist on planting a tree for every tree that has been felled. There is also a wide variety of trees to choose from, so you never run into the possibility of running out of log woods. 
Creekvine Designs Cedar Adirondack Collection
2. Each tree-to-table piece is organically unique
Homeowners often look for exclusivity when shopping for furniture. And here's the good news: no two trees are ever similar – in shape, size, look, and feel. Log furniture reflects this particular property, so every piece you own, is truly one of its kind. Remarkably you can make anything from bunk beds to armoires to nightstands with these gifts from nature. Log also can make excellent pieces for entertainment centers, coffee tables, love seats, futons, swivel bar stools. You can dine in classic, country style with rustic wood dining room furniture like dining room tables and chairs, bar chairs, and bar stools. 
Rustic wood creates some exceptional Furniture with a natural log look that some craftsmen like to hand sand. Otherwise, you can choose to have hand-hewn wood, with knife-drawn accents, or Cottage wood, which is sanded smooth. The whole point is you can have furniture that will be unique not some mass-made numbered piece that has many clones. Wood is like that, every piece can be set to your distinctive tone because the colors, smell, and texture of the individual pieces are special just like their mother Gaia. 
3. Timber possessions tend to be tenacious
Why do they call it "sturdy as an oak ", you think? A real strong log can have both the pristine look and the power of 100 lions added to that you will have a family heirloom that you can pass down to gen Z.
Combining design elements is not something one does on a whim. But the whole premise of durability is that Timber is rough and tumble. The thing about the longevity of Timber is that you can create any furniture with it and have the same result you want from leather or other kinds of furniture only more so. 
Consequently, all you have to do is decide whether you want a stool with arms or a rough cabin-type workbench with roomy space for more. Timber is the name of the game in interior decor. There is another old adage that says, "possessions of high quality have no fear of time".
Log furniture inherits this abiding quality from its parent trees and can survive for several decades. When treated well, they can proudly stand the test of time! Yes, durability is perhaps the most endearing quality of these driftwood pieces. 
4. Versatility is their second name
Log furniture can be sourced from a wide variety of trees, each with its own set of winning qualities. Cedar and Aspen logs make for pretty, blonde-colored pieces with an airy lightness. Many swear by the western red cedar wood for their log cabins and interiors. This type of log grows longer and hence makes for flexibility and creativity of styling. Red Cedar also has an aroma that can be quite pleasing and earthy. 
They also come in rich hues with assorted shades. Pine logs have a more rustic temperament but respond brilliantly to stains and paint. Hickory logs are heavy and ideal for outdoor furniture. 
No matter what your need, there is sure to be an adaptable piece of logwood that works perfectly for your unique creed!
The Versatile Scale: 
Cedar is rot and insect resistant. It is known for its long-term life and pocket-friendly option. This wood can endure variations in temperature and moisture. Hence less likely to grow or shrink in humid conditions. It is an acclimatizing choice for your furniture. 
Aspen wood has a unique grain pattern, and its shades add variety to any new log wood decor that you wish to create. This wood makes for long-lasting durability.
Pinewood has an incredible beauty that looks fresh, and its lightweight quality makes for practicality. This wood is known to carry off even stains with grace. A shape-shifter that craftsmen love to work with for its flexible nature to glue, nails, and creativity. 
Hickory wood is durable and comes in a variety of shades. They say the imperfections of this wood contribute to its rustic magnificence. Hickory is heavy and enduring.
Apart from this wide range to choose from, we have the more rare and expensive log woods too.
Bocote found in the Central American regions is the most aromatic and expensive log wood used to make beautiful pieces of artful furniture. This wood also makes enchanting musical instruments.  
Dalbergia is known to be filled with aroma oils and comes in dark wood and black hues. This rosewood is famed for creating fabulous high-end furniture, railway sleepers, sporting equipment, musical instruments, plywood, etc. Dalbergia is a rosewood species found in India and Bangladesh.
Pink Ivory is a delicately shaded wood found on the coasts of South Africa. Its beautiful range runs the gamut with variations from dull rose, to watermelon pink to a deep purple.
Amaranth or Purple Heart grows in India, South Asia, and Mexico. A wood prized for its appealing appearance, strength, and endurance. It is the best choice for use in flooring, sturdy furniture, or even art pieces.
There are so many different types of log woods that not only look stunning but also have the charisma to make your home or office space look state of the art.
5. Every blemish adds to its Character
When we open the door for leather, steel, or other alternatives in furniture, sleekness is a given. Any unaligned lines, curves, or edges can make the result look freakishly defective. It is a rarity indeed to have the kind of unfathomable style that a piece of Logwood furniture can create. 
Vin de Flame Grand Pub Table
Logwood belongs to that rare breed of possessions where you can uninhibitedly celebrate every perceived flaw. Knots, markings, streaks, irregular patterns, discolorations – they all add to its character and enhance the appearance of your furniture! 
In closing, this resurrected trend seems to be here to stay. This nature-inspired movement makes "rustic" look really good!