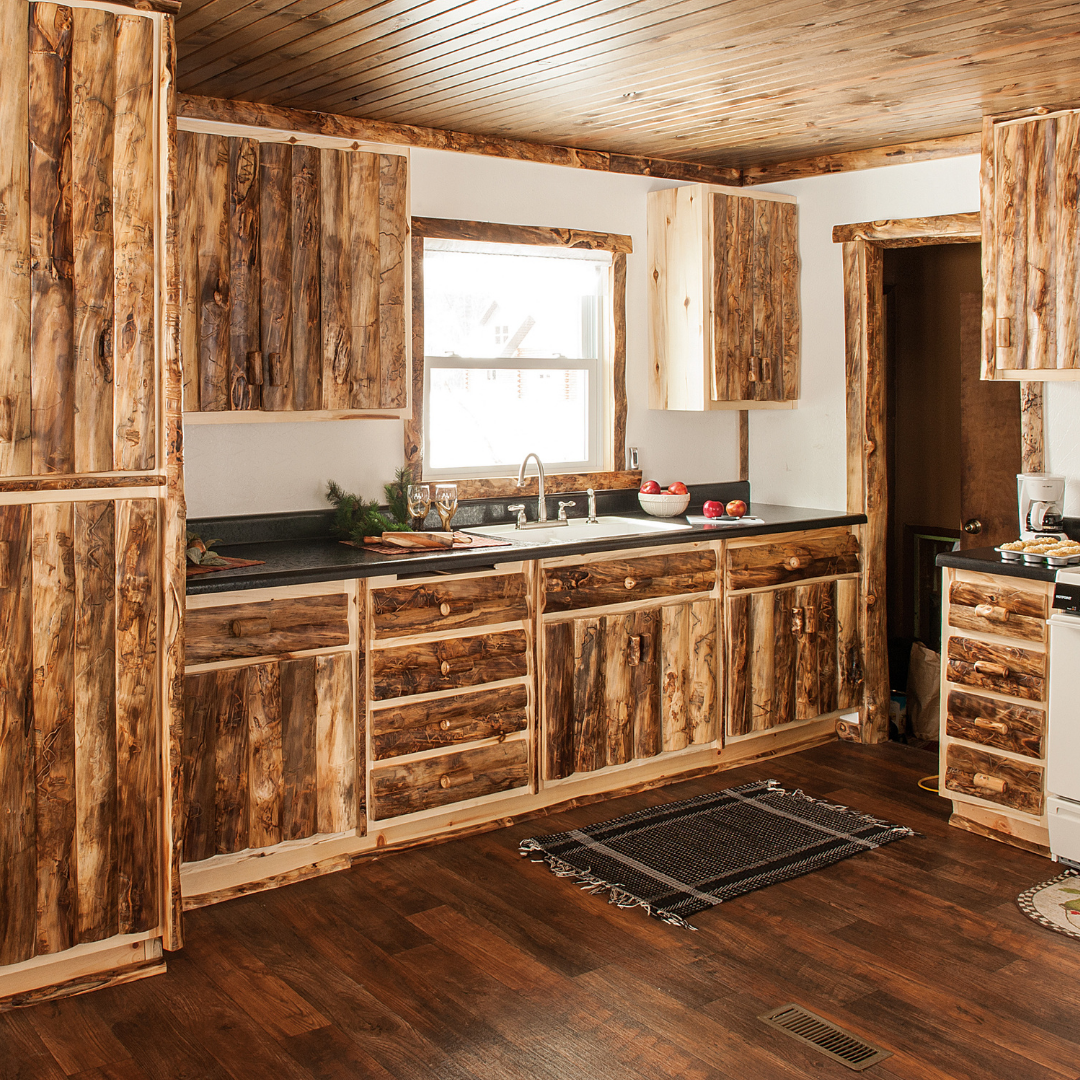 What are the Benefits of having Rustic Furniture?
Rustic Furniture is a simple yet cozy furniture structure. It was created to emphasize the style and format. It is considered minimalist furniture because the primary purpose is to create a simple furniture design and shape and was designed to give you coziness, plus gives you comfort at the same time. 
The material used for Rustic Furniture is heavy wood and logs. Rustic talks about any wood and its condition. This means that your furniture was simply made with bare wood, and the way the furniture was prepared was manually crafted with perfection. This means that a furniture maker created a piece of furniture by distressing the wood to get the natural wood character and adding a finish or oil that brings out the wood's rustic beauty. 
What are the Top Benefits of Rustic Furniture?
Eco-Friendly
One of the main reasons why rustic furniture is a piece of eco-friendly furniture is that a piece of furniture can be made into an old log or reclaimed wood. When you buy an item of rustic furniture, aside from it providing coziness to your place, you are also saving the environment by preserving trees. 
This type of furniture will surely last for generations, with proper care and maintenance of your furniture it will always look good just like new. 
Durable
We all know that if a piece of furniture was made from a piece of hardwood, it will surely last longer. Plus the type of wood used has a built-in insect repellent that prevents your furniture from termites, ants, moths, mosquitoes, and cockroaches. Furniture makers also used a type of wood that can withstand different weather conditions and prevent your product from decay.
Versatile
Reclaimed wood furniture is always in style. They are a perfect companion from any type of furniture design. Plus, they can quickly go well into a metal, creating an ideal look for your rustic furniture.
Unique
Reclaimed woods had unique lines, knots, and holes that make every piece of furniture unique. Rustic furniture is unique since it has too much character. No portion of furniture is the same.   
You are guaranteed that when you have an original masterpiece and every piece of rustic furniture has its own story. Get yours now, and let us help you to create your story with our rustic furniture selection.
Rustic Furniture Marketplace offers a unique online shop amidst the pandemic to have your furniture by visiting our shop. Owner/CEO Rich Blumer has manually handpicked the perfect furniture the way you wanted. We also offer a customized design of furniture that you may choose, such as our rustic outdoor chairs or our rustic living room furniture range.
Do you need assistance or questions with our products? Message us now, and let us answer your questions.