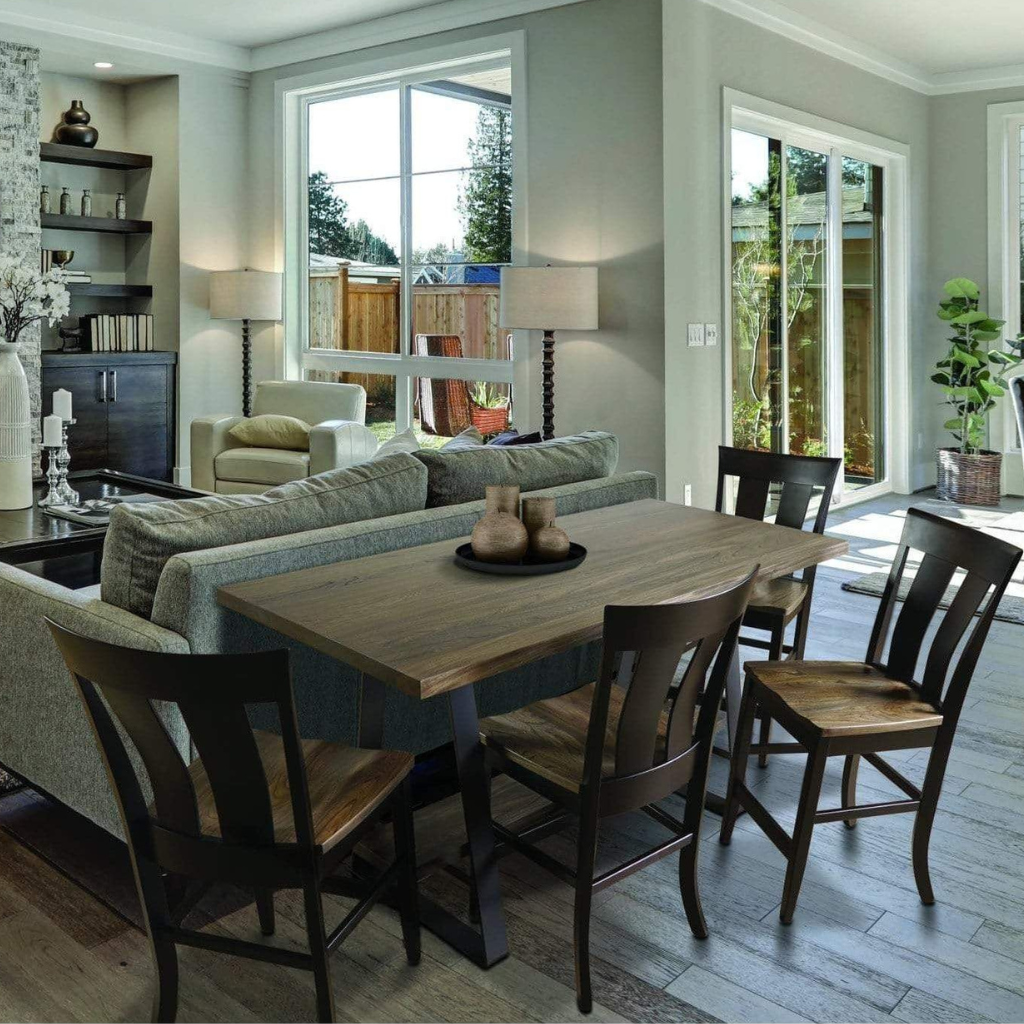 How do you make a Modern House look Rustic?
We've all been there - you're scrolling through images of your dream home on social media, drooling over that longed-for rustic look, and wondering if you could ever re-create such an interior in your modern house? Well, guess what, it's totally possible. Rustic design can work in any home, in almost any room. We can help mix it up and give your home a modern-day look and a more rustic feel. 
Here are our three top tips to help make your rustic dreams a reality.
Just add furniture
One of the quickest and easiest ways to give your home an instant rustic look is to simply add furniture. Whether it's your bedroom, living room, or dining room, the huge collection at Rustic Furniture Marketplace enables you to add a touch of rustic to any space.
When it comes to rustic interior, it's designed to look totally natural and fuss-free. The beauty of the Rustic Furniture Marketplace range is that it's full of statement pieces, all of which have that undeniable natural and raw feel but can completely transform any room. 
From dining sets to tables, beds, and chairs, adding furniture should be the first step if you want to create a rustic look in your modern house. 
And why stop inside? With plenty of outdoor furniture to choose from, including swings, picnic tables, and benches, you can transform your exterior space too.
Leave interior beams, stones and wood exposed
So, you've got your furniture sorted, it's time to look at your walls and ceilings. If you're renovating your home or redecorating, then consider leaving any beams, or natural wood and stone features exposed. 
However tempting it is to cover up such features, exposing beams and natural surfaces throughout your home will help thread the entire rustic look together. And if you don't have beams and fireplaces ready to expose, then consider buying these and adding them artificially to your home to create that rustic theme. 
A top tip from the experts at Rustic Furniture Marketplace is, as long as those surfaces are safe, try not to over-treat, stain, or paint them. The more natural they look, the more rustic they will feel - and of course, they will perfectly compliment your brand new rustic furniture. 
Steer away from carpets
If you have carpets, replace them with hardwood flooring. If you don't have carpets, then avoid the temptation to cover up that wooden floor and instead, leave it exposed.
Trust us, wooden floors will totally transform your modern home. Whether it's taking your home back to floorboards, or adding your own wooden floor, try and keep the colors light and untreated so they maintain as much of their natural look as possible. 
Are you ready to transform your home?
With products of all shapes and sizes, Rustic Furniture Marketplace has a whole host of affordable furniture that will instantly transform your modern home into a rustic reality. Browse our collection.
Do you need assistance or questions with our products? Message us now, and let us answer your questions.